Most Preferred Development Demand
Empowering Your Vision with
Mobile App Excellence
Services
Looking for the finest mobile app development agency in the USA? Your search concludes with LitSpark. As a leading web and mobile app development company, we're dedicated to crafting captivating apps tailored to business needs. With a track record of excellence, our experienced team ensures robust solutions for a diverse range of projects, always keeping client satisfaction at the forefront.


4.8 Star Rated Company On Clutch
In this crucial phase, we delve deep into understanding your goals, target audience, and project requirements. We collaborate to shape a comprehensive strategy, outlining key features, design elements, and technical aspects. Our team aligns with your vision to create a solid foundation for your app's development and further improvements to come by.
With the blueprint in place, our expert developers breathe life into your app. We follow agile development methodologies, crafting functionalities that resonate with your audience. Regular iterations and testing ensure a responsive, user-friendly, and glitch-free app. Your feedback is integrated throughout, guaranteeing the final product meets your expectations.
Quality Assurance & Deployment
In the final phase, our quality assurance team rigorously tests the app across devices, ensuring it performs flawlessly. Security measures are implemented to safeguard user data. Once we're satisfied with the app's performance, it's time for deployment. We assist in launching your app on the chosen platforms, providing you with the support needed for a successful release.
Company for App Development
Why

20+
clients selected us for App Development.
At LitSpark, our reputation is built on more than just numbers – it's about the trust and satisfaction of over 20 discerning clients who have selected us as their trusted app development partner. Our track record is a testament to our commitment to delivering exceptional results and fostering lasting relationships.
What sets us apart is our unwavering dedication to understanding your vision, your audience, and your goals. Our team of seasoned developers, creative designers, and meticulous quality assurance experts work in harmony to bring your app idea to life. The collaborative process we offer ensures that your input is not only valued but actively shapes the app's development. This synergy results in an app that not only meets your expectations but exceeds them. As you explore our diverse portfolio of successful projects, you'll witness the impact of our strategic approach and client-centered ethos. Join the league of satisfied clients who have chosen LitSpark to transform their app aspirations into reality, backed by innovation, excellence, and results.
what we can do for your application
Development
Android App
Scale your business with robust android apps, optimised across platforms and connected devices like phones and tabs.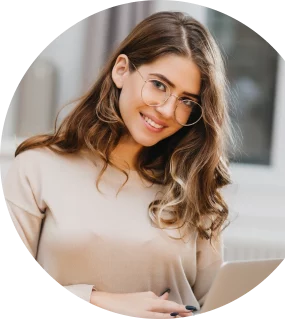 iOS App
Capture the loyalty of Apple users with profit-generating iOS apps developed from scratch or by converting Android apps.
Hybrid App
Efficient cross-platform apps using a single codebase, ensuring compatibility without breaking the bank.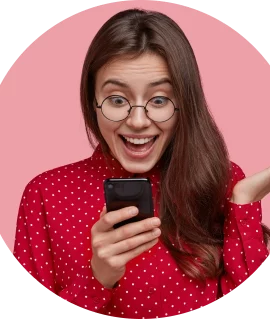 Custom App
Our solutions for every industry and budget, from enterprises to startups. You take the call and we follow your guts.
What Sets Us Apart in Mobile App Development
turn into more powerful
At LitSpark, our Mobile App Development services stand out in a crowded landscape. Our unique approach is backed by expertise, innovation, and a commitment to delivering exceptional results that drive success for your app.
Transform Your

Vision into Reality
with Your Own Application
Step into the realm of innovation and possibilities by getting your own application developed with LitSpark. Whether you're a startup, SME, or enterprise, our expert team is here to turn your ideas into a tangible, user-friendly, and results-driven mobile app. With a track record of delivering exceptional solutions, we empower you to capture your audience's attention and achieve your business goals. Let's embark on a journey of innovation, collaboration, and success as we bring your unique application to life.
sometimes you feel like a app process
sometimes
you don't.
Duis gravida augue velit eu dignissim felis pos.
Purabitur massa tortor ornre sed luctus eleifend lorem nulla cursus id est vitae aliquam quam.
Purabitur massa tortor ornre sed luctus eleifend lorem nulla cursus id est vitae aliquam quam.
Etiam nisi arcu, mollis mollis diam quis consequat sodales sapien. Sed nibh est vestibulum a pharetra id posuere.






Why do you need App Development
Unlocking Business Potential with a Mobile App
In today's digitally connected world, having a mobile app for your business is no longer a luxury – it's a strategic advantage. A well-designed and user-friendly app can transform the way you interact with your customers, streamline processes, and boost brand visibility. At LitSpark, we're here to help you harness the power of mobile technology to elevate your business to new heights.
Enhanced Customer Engagement
A mobile app offers a direct and convenient channel for customers to interact with your brand, access products or services, and receive personalized notifications. It fosters a deeper connection, building brand loyalty and repeat business.
Increased Accessibility and Convenience
With a mobile app, your business is just a tap away for your customers. They can browse, shop, and engage with your offerings anytime, anywhere, resulting in improved customer satisfaction and higher conversion rates.
Frequently Asked Questions
we always ready to answer your any query.
Curious about how LitSpark can empower your business? Dive into our FAQ section to find answers to common queries. From understanding our services to clarifying our processes, we've got you covered. If your question isn't addressed here, feel free to reach out to our team for personalised assistance. Your journey towards success starts with knowledge, and we're here to provide it.
How long does it take to develop a mobile app?
The timeline for app development varies based on factors such as complexity, features, and platforms. A simple app might take a few weeks, while more complex projects can take several months. Our team works closely with you to provide accurate timelines during the planning phase.
What platforms do you develop apps for?
We offer app development for various platforms, including iOS, Android, Flutter and React Native. Our developers are proficient in creating apps that work seamlessly on both operating systems, ensuring your app reaches a wide audience.
Do you offer post-launch support?
Absolutely. We provide post-launch support to ensure your app runs smoothly. Whether it's fixing bugs, adding new features, or optimising performance, our team is here to assist and enhance your app's longevity.
Can you convert my existing app to another platform?
Yes, we can help you convert your existing app from one platform to another. Whether you want to transition from iOS to Android or vice versa, our team can ensure a seamless transition without compromising functionality.
How involved will I be in the development process?
Your involvement is crucial. We value your insights and feedback at every step of the process. Our collaborative approach ensures that your vision shapes the app's development, resulting in a product that aligns with your goals.
What makes LitSpark stand out as an app development partner?
At LitSpark, we combine expertise, innovation, and client-centricity. Our track record of successful projects, collaborative approach, and commitment to delivering exceptional apps that resonate with users sets us apart in the app development landscape.
Can you help with app marketing and launch?
Yes, we offer app marketing and launch support to help your app gain traction. From creating effective marketing strategies to optimising app store listings, we're here to assist in maximising your app's visibility and downloads.